If you are disillusioned because the reality of what you are seeing each day does not match the great potential for what you envision and you realize that many of the problems we see are the result of outmoded philosophies, systems and structures and if you believe that creativity and ideas are the life-blood of any successful organization, state, nation or even the world -- then this is your blog. For help on your next project, please contact me on the form below. Thanks!
Monday, February 27, 2017
Friday, January 20, 2017
Simply put...
Overwhelmed with opportunities, contract work and bidding on projects — while also building a company website and brand for these projects.
I'm the person on the creative, development and content production side.
I need someone to come in where my skills fail — execution and organization. This is a very, very good opportunity for the right person!
I am looking for someone with the following skills, abilities and interests….
Loves the fast=paced startup / gig economy environment

Can bring order to chaos

Thrives on details

Can see all the moving parts and make a priority list easily

Enjoys working around new ideas, innovations, technology and creative, visionary types.
Helpful but not necessary
Web design and / or web development skills

Experience w/ UX - UI
You would be potentially partnering in these areas
Setting up and promoting events

Promoting meetings, products, website, etc.

Collecting fees from members / clients

Invoicing and handling day-to-day admin

Handling email and inquiries

Setting up weekly schedule
Pay available as work contracts come in. Also very open to the idea of providing equity / percentage of each business or project.
Samples of Projects Here:
I developed a group and concept called HikeStorming, i.e. taking our conversations and collaboration to the outdoors while hiking. I recently took the UX Team from a major Silicon Valley company out on a hike and helped them to brainstorm a musical communication system to help with getting thoughts and ideas over to their engineering team in China (music, being the universal language)
More information about the group below:
GliderCell is a program I launched as a way to 1.) promote new ideas that aren't finding their way to the public (like new models to improve classrooms, schools, organizations or even governments) and 2.) help creative people to get their message out.
Global Challenge is a program I started as a high school teacher — the purpose of which was to allow students to participate in both creating and playing a game that would teach them ALL of their course content.
This could turn into a partnership / Co-founder arrangement, or it could result in paid work.
If you're interested, send me some information about yourself, and if it matches up, let's set up a time to meet either in person or by video chat. Open to virtual partnerships as well.
You can respond in the comments section below or through the contact form on the HikeStorming presentation.
Thanks!
If you're like me
Maybe you don't like the role of the musician as just technician

That there is something outside the notation and measures
and confines of the music that must be explored

And you believe there are forms of performance that are yet to be created

Things that might combine many art forms into one

New instrumentation
New forms of interaction between the instruments
New integrations between musicians, instruments and computer or smartphone apps

Maybe there are ways to present information alongside the music
So as to communicate ideas or philosophies or even humor

This is being put together randomly like this, because I'm not sure it can be expressed otherwise.



My musical background



I've performed on French Horn with the following groups at one point or another....

Cheyenne Symphony, Fort Collins Symphony, Faculty Brass Quintet (as undergrad at Colorado State), CSU Symphonic Wind Ensemble, Diablo Symphony, Napa Symphony, Zephyrus Brass Quintet, Carson Chamber Orchestra, Reno Philharmonic, Sierra Nevada Wind Orchestra.





Here is another sample -- rough, sketchy, altered, experimental as well (1st 40 seconds or so should give you a good idea. After that... not so good).



The selections below are just some things that seem cool. . . but I'm open to way more.





If this sounds like something you'd like to explore, maybe we could chat or share some musical / artistic ideas?

You can contact me through the contact form here https://sway.com/iKbUWFXxyDM6iI8h

... or through Twitter @Lee_Chazen

Oh... and just scored some space at HackerLab for practice sessions and recordings!
Featured post
Something is missing from the discussion in the 2016 race for the Presidency. What is it? An untapped wealth of resources -- creative and i...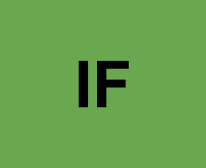 Something is missing from the discussion in the 2016 race for the Presidency. What is it? An untapped wealth of resources -- creative and i...

Originally written for EDTE 290 (Seminar for Culminating Experience, Dr. Kit Newman, CSUS) Summary and Analysis of Consilience, by Edward ...